12.22.2021
Let's enjoy the Holiday Season with our Japan Local Menus!
「Mama Gump's Southern Kitchen」
Limited time offer from December, 1st 2021 ~ Feburary, 28th 2022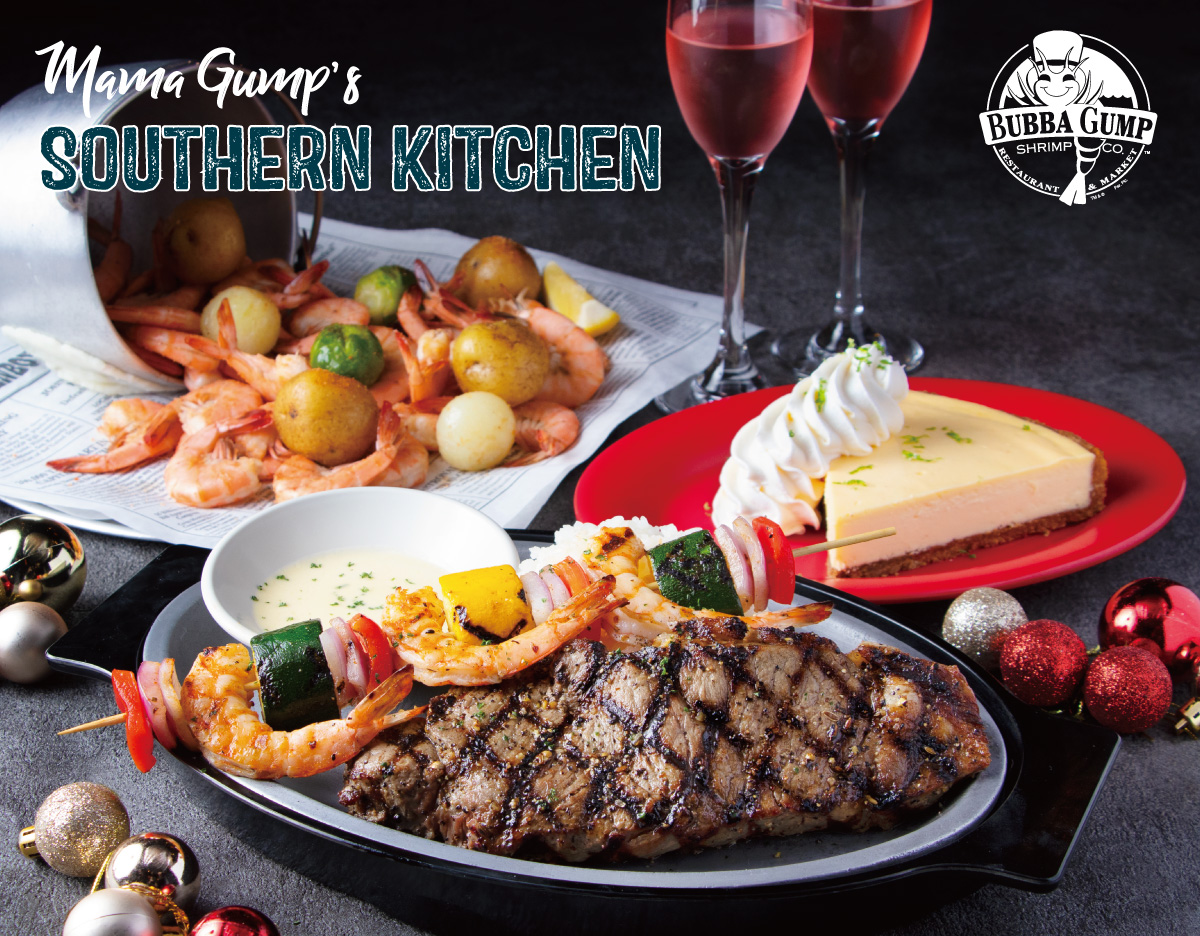 Our seasonal Japan local menus are now available, perfect for the winter season full of holiday events such as Christmas, New Year, and New Year's parties. Enjoy a fun time with our hearty special meal in an exciting and welcoming atmosphere with entertainment and friendly service.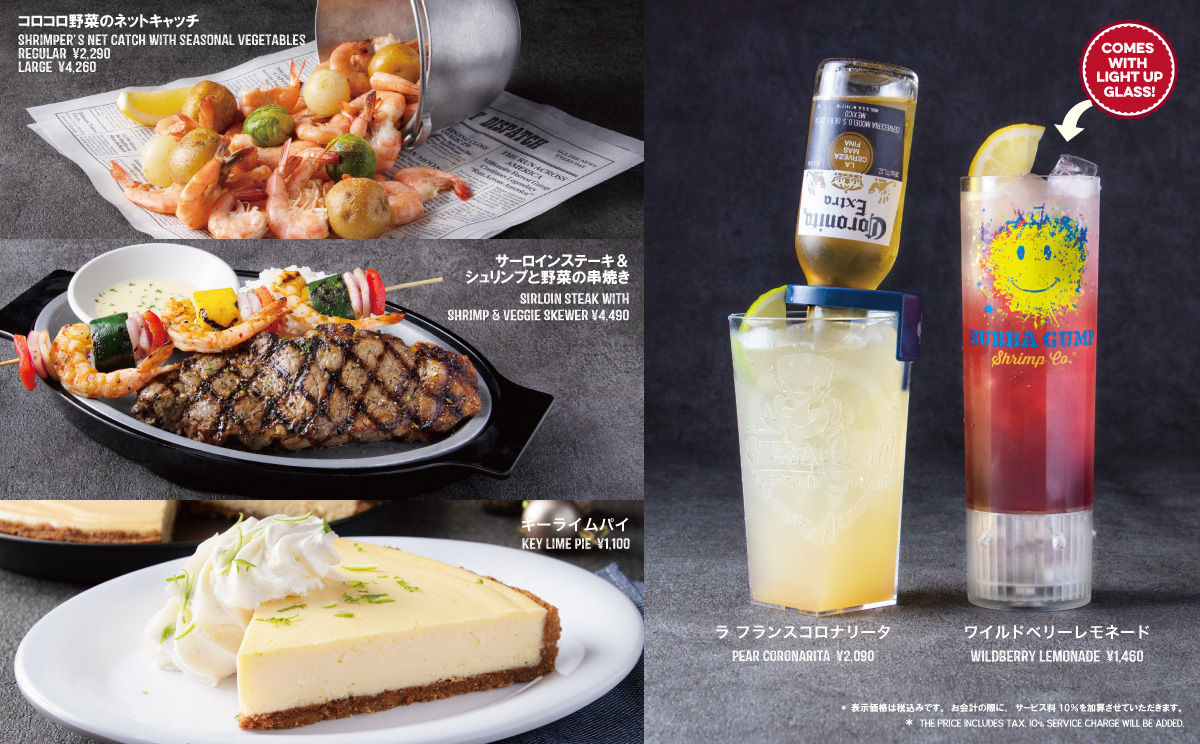 ◆Shrimper's Net Catch with Seasonal Vegetables
Regular ¥2,290 / Large ¥4,260
Our best Peel 'n' Eat Shrimp Steamed in Beer with butter-flavored potatoes, pekoros (small onions), and Brussels sprouts.
◆Sirloin Steak with Shrimp and Veggie Skewer
¥4,490
A special surf & turf plate with 300g of grilled USDA certified sirloin steak and shrimp & veggie skewer served with mashed potatoes or rice.
◆Key Lime Pie
¥1,100
Mama's secret recipe's Key Lime pie with a refreshing aroma and the moderate sourness is the perfect finish for your meal!
◆Pear Coronarita
¥2,090
Our special cocktail series "Pear flavor Margarita" topped with a bottle of corona extra.
◆Wildberry Lemonade *non-alcohol
¥1,460
Lemonade with wild berry syrup and sprite.20oz light up glass is yours to keep!